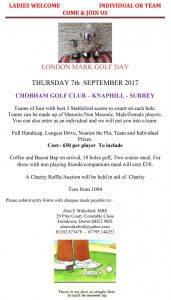 Yes, it's coming round again. That day when the great and noble proponents of the game of Golf pit their talents against their peers in a very refined and friendly way. Right!
It's time for our Annual Golf Day so to secure your place for the day, you'll need to be taking action! Follow the links below to the registration Form and Alan's Letter. Good luck to you all.
As always, watch out for Bandits!!!
Enjoy the day!