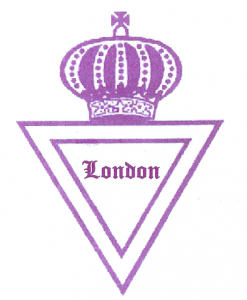 There is to be Royal & Select Awareness evening, on Monday 29th January 2018 at Mark Masons Hall, 86 St James's Street, London SW1A 1PL starting at 6.30pm.
The event will be hosted by R. Ill Comp Vincent J Driver DGM and Ill Comp Jules Greenwall DepDGM, who will deliver a short talk about the Order, followed by a Q&A session in one of the temples. This should take no more than an hour, after which there will be a buffet at Davey's Wine bar at the top end of Crown Passage, at a cost of £20.00 (incl wine).
Please encourage your Masonic friends that are in both Royal Arch and Mark Masonry to come along and learn about our wonderful and important Order, with the possibility of making their daily advancement in Masonic knowledge.
Those who wish to attend the talk but not the buffet afterwards are also welcome.
So please support this event Companions and bring along a few friends who you feel are suitable and would benefit from the Cryptic Degrees.
Please contact Ill Comp Bryan Wakely ADistRec at districtdelegation@gmail.com or by phone on 07966 735610 to book yourself in for what is hoped to be an enjoyable and productive evening.