Date: Wednesday 29 May 2019 at The Union Jack Club, Waterloo
Guest Speaker: W. Bro. Brian François who will present 'Livery Companies of the City of London'
Dear Provincial Grand Officer,
You are cordially invited to attend the London Mark Provincial Mess annual dinner at the Union Jack Club, Sandell St, Lambeth, London SE1 on Wednesday 29 May. The event will start at 7:00 pm when the bar will be open and our speaker will commence his talk at 7.30 pm.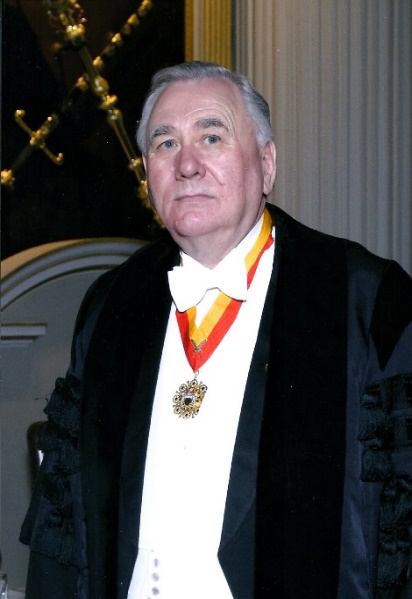 We will hear a unique and engaging talk from the W. Bro Brian François entitled 'Livery Companies of the City of London'. He will also cover the background to the City, the Freedom and the various Livery Companies of which there are 110. Some go back to the 1300's and some formed in the last ten years.
On retirement from the Police in 1998, Brian became the Beadle to the Bowyers, Fletcher's and Wheelwrights Companies. Becoming a Liveryman and Court Assistant of the Worshipful Company of Environmental Cleaners and a Liveryman in the Worshipful Company of Wheelwrights. In 2003 became the Clerk of the Wheelwrights Company serving for nine years before resigning. A short time later became Clerk to the Bowyers Company before retiring in 2016 after three years. He is a member of Tower Ward Club and the Royal Order of St George.
Menu: (includes half bottle of wine per person)
Prawn and Crayfish Cocktail on Crunchy Lettuce with Rye Melba Toast
Rump of Lamb, Melange of Baby Vegetables, Anna Potatoes (Vegetarian option available)
Strawberry Eton Mess
Cheese platter with Port
Tea and Coffee
Cost is £45 per person
Graham Tarran PProvDepGDC
Mess Secretary