A day in the life of a Felix Project Volunteer
W. Bro. Don McGarr, as readers of the Provincial Facenook posts will know, is a regular volunteer for the Felix Project – a London-based food charity for adults and children. Felix 'rescues' surplus food from production and retail businesses and delivers it to front line charities, primary schools and holiday programmes in local communities across London.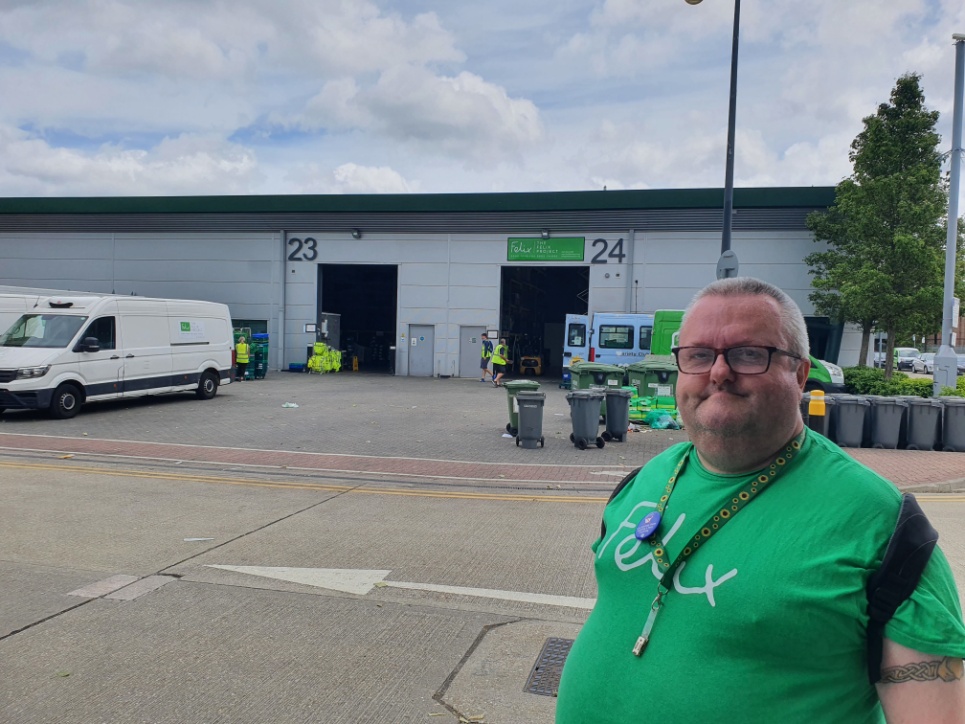 Don's twice-weekly sessions involve him dropping off supplies at various North and East London charity centres, then taking his empty van to one of the public-spirited major food companies, who donate regularly to Felix; loading up his van and returning to his depot where these donations are sorted, categorised and crated up ready for the delivery process to start all over again.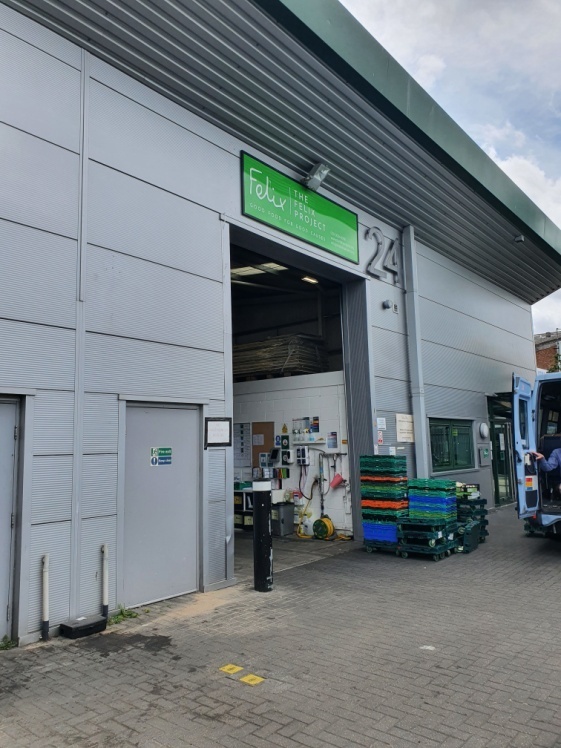 Feeding the needy and vulnerable has always been an important aspect of charity in this country, and the past 16 months of this pandemic have exacerbated the situation and created an even greater burden on our voluntary sectors and charitable organisations. So when Don invited me to spend a shift with him, to see first-hand what was involved in his volunteering with Felix, I jumped at the opportunity.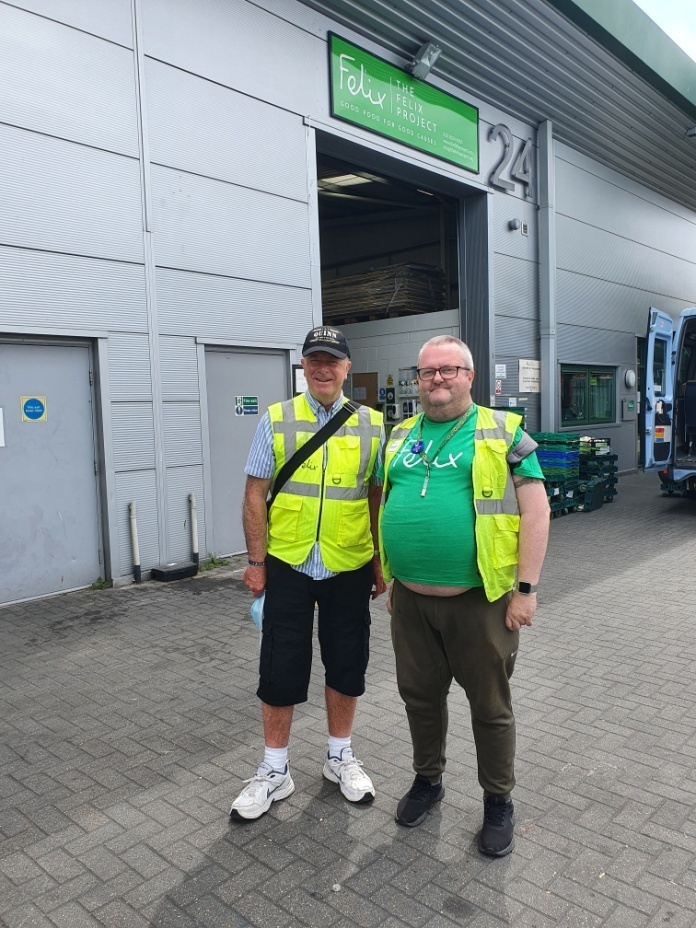 We arrived at Don's base on the Great Cambridge Industrial Estate, Enfield at noon, where I was able to see the extent of the logistics and administration involved in co-ordinating the receipt, storage and despatch of the huge volumes of donated food stuffs arriving on a daily basis. The workforce is a mixture of a handful of full-time salaried personnel supported by an army of volunteers, drawn from the local area. The extensive warehouse at Enfield (one of Felix's 4 London depots) was a hive of activity with the depot's 8 vans coming and going throughout the day.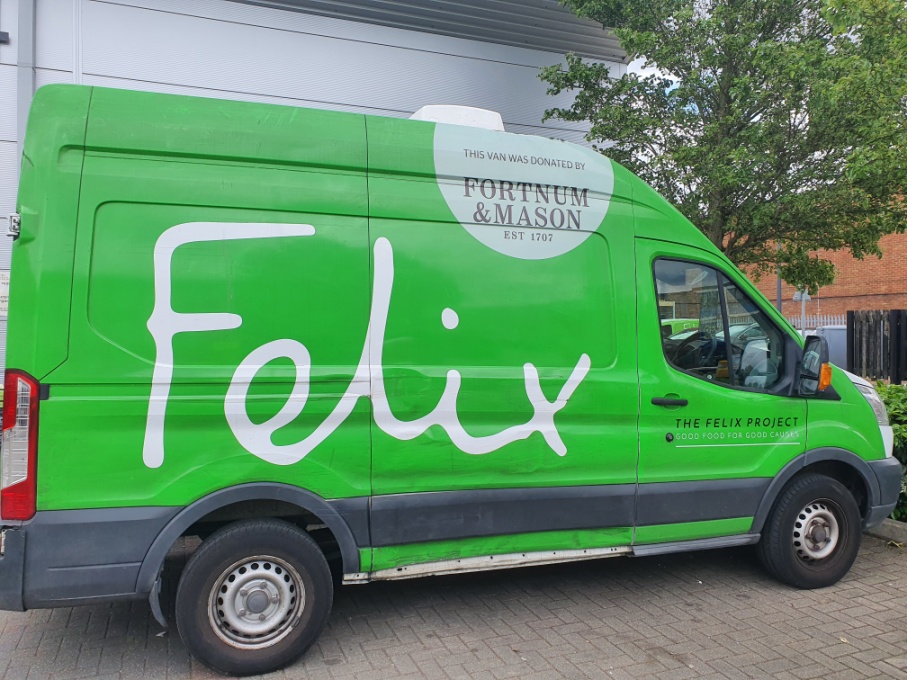 After loading up 90 crates of vegetables, bread, Pot Noodles and various other items, we set off for our drop-off at East Ham – a Hope4Humanity outlet on a busy street.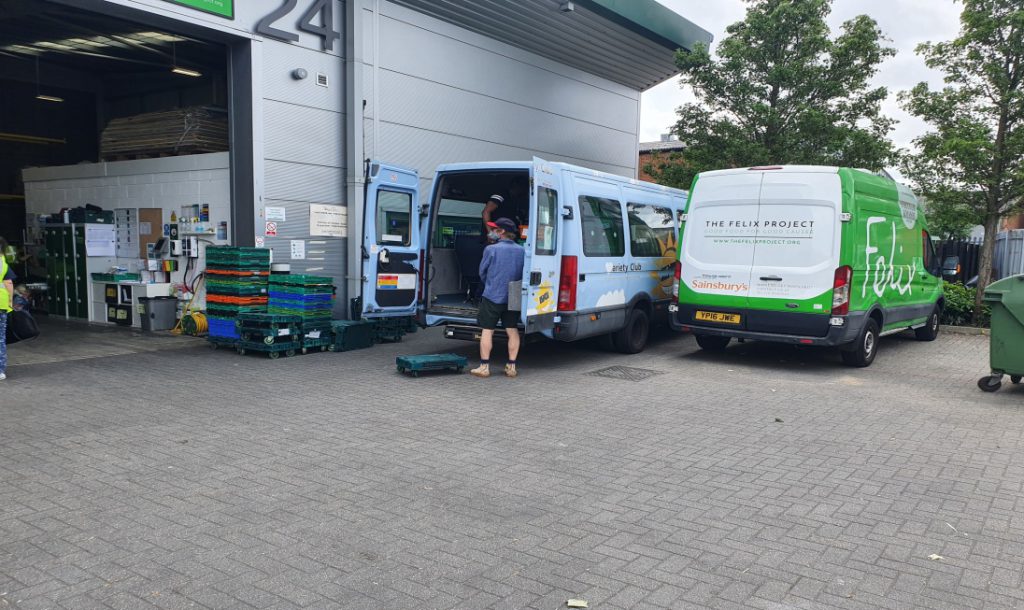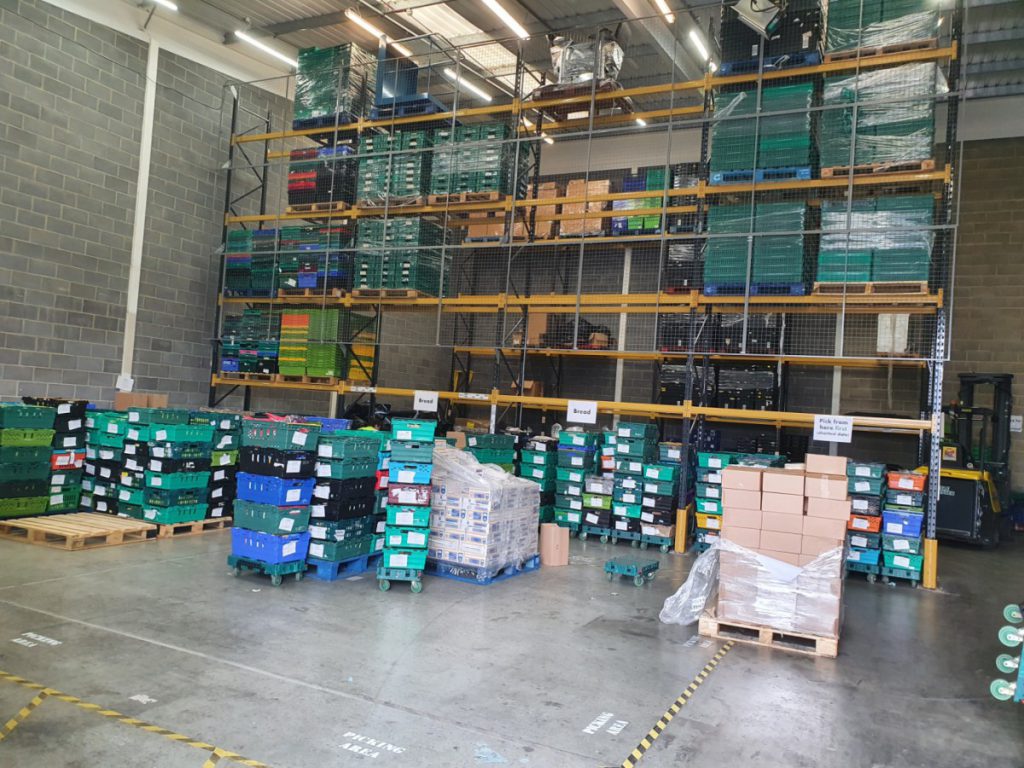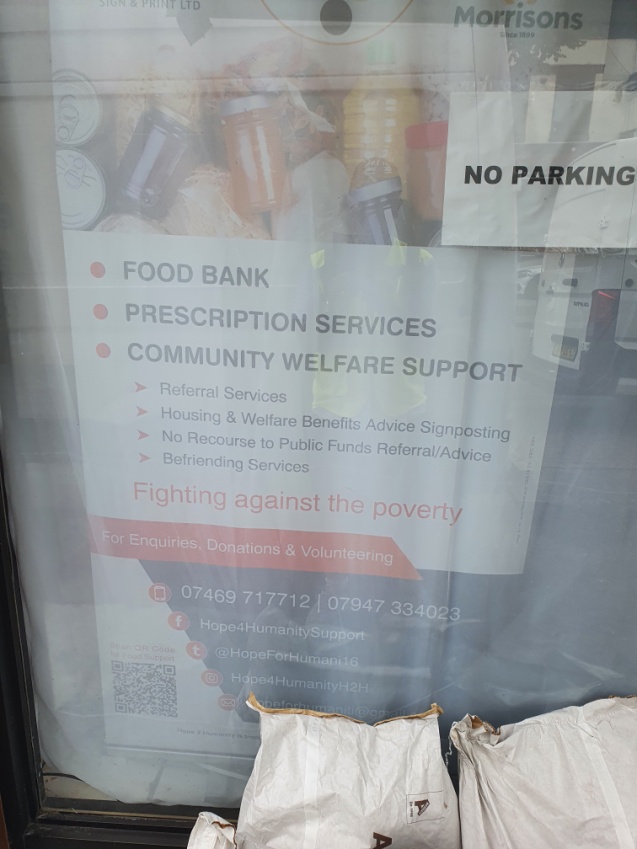 As well as being an expert Tube train driver (and instructor), Don is a dab hand behind the wheel of his VW Crafter van.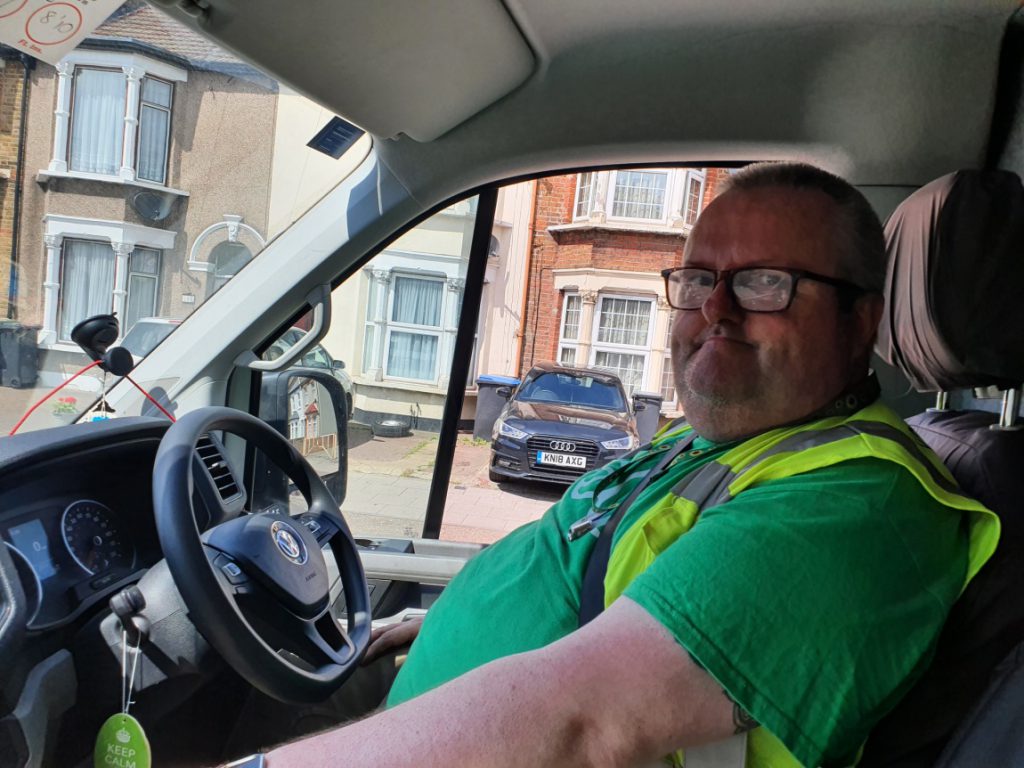 Once the van was unloaded and emptied, we set off for the next part of the operation – Farm Drop in Ponders End. Farm Drop is an 'ethical' on-line grocer, where the produce is sourced locally.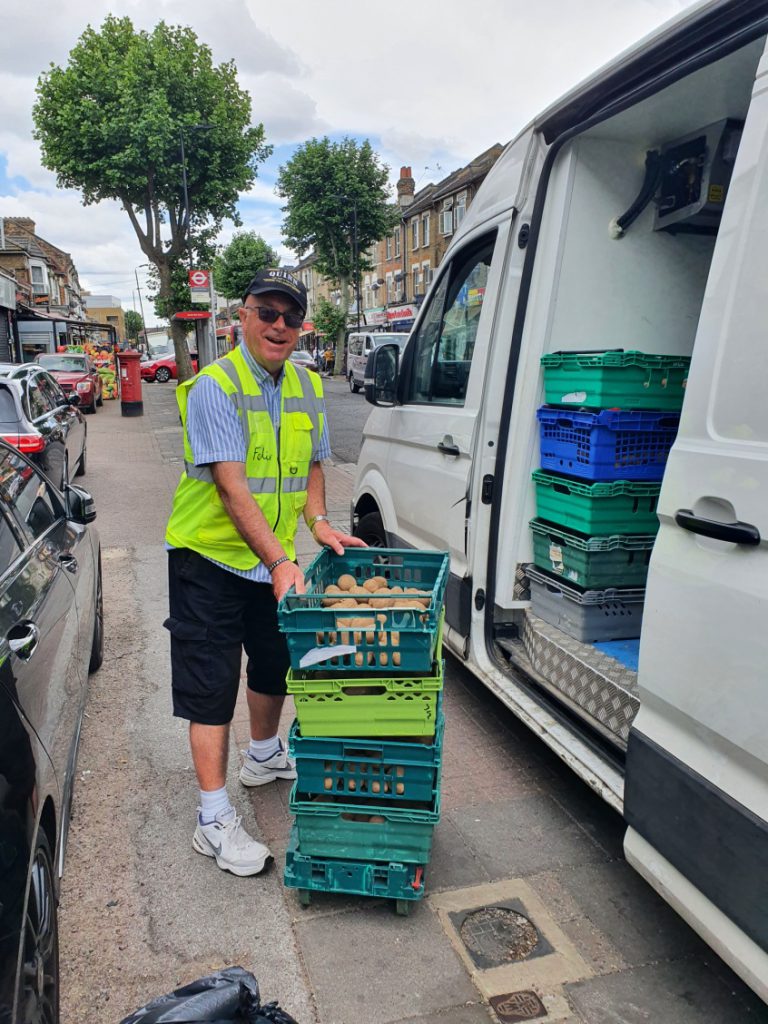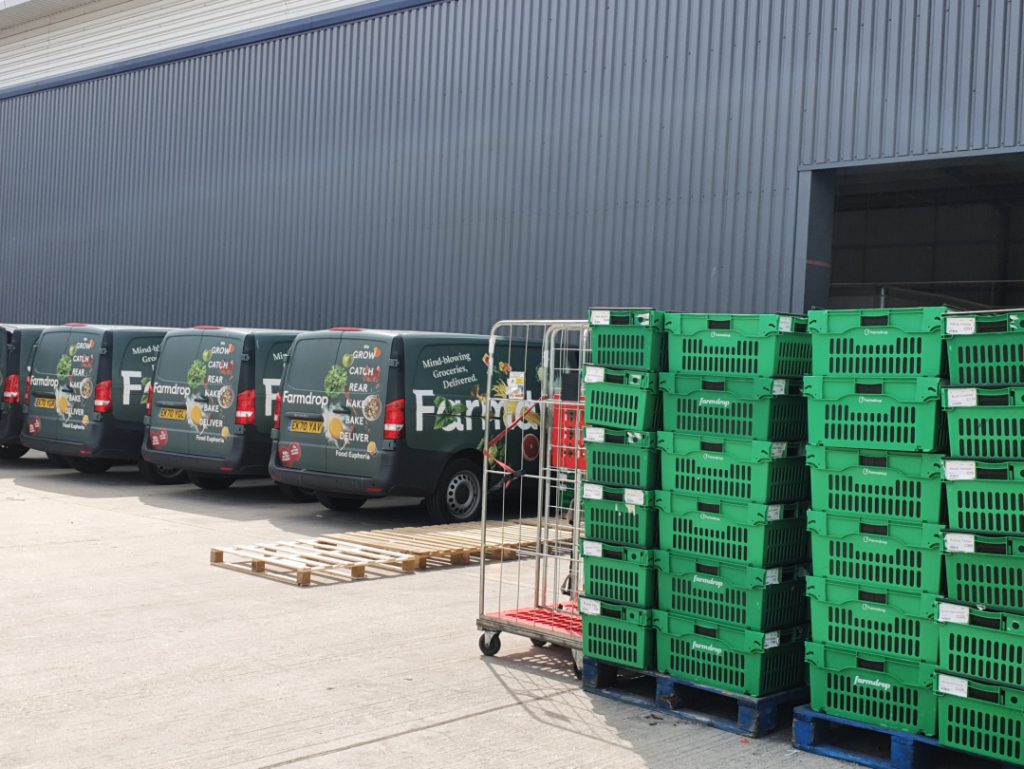 The pick-up here included all types of bread, vegetables and some meat.
Once these were safely stored in the refrigerated rear of Don's van, we were off back to Enfield.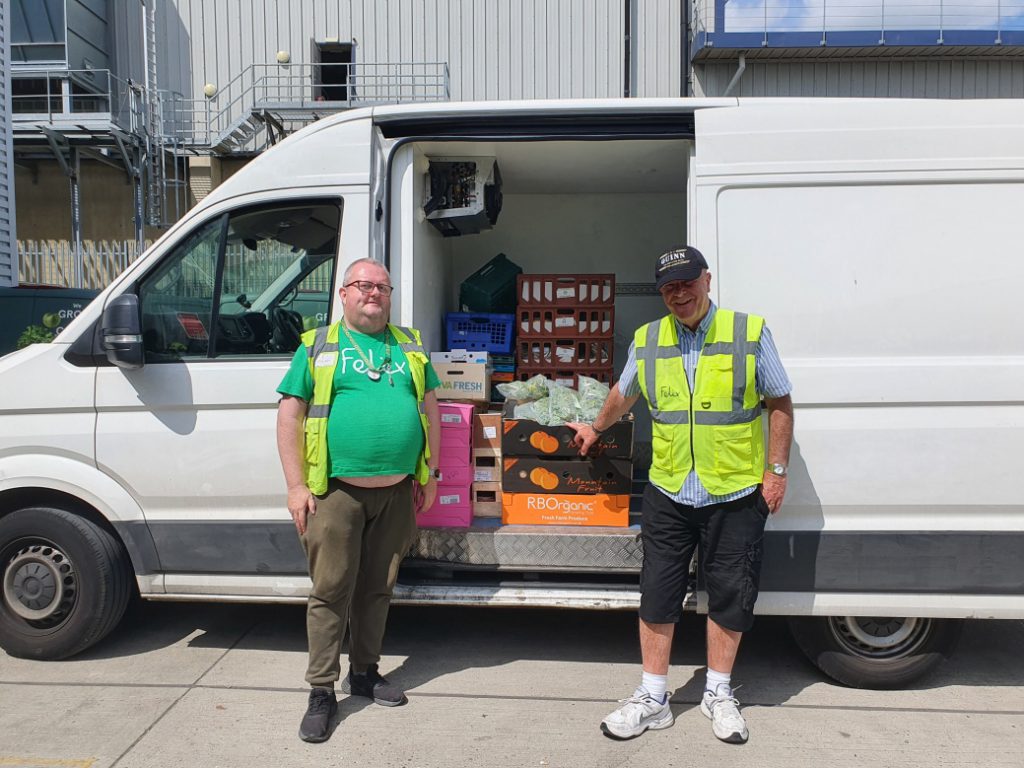 With that inventory safely unloaded, checked in and stored, our shift was over. Being late afternoon the depot was still a hive of activity with vans being cleaned, crates washed out and all the preparations underway for the following day's busy session.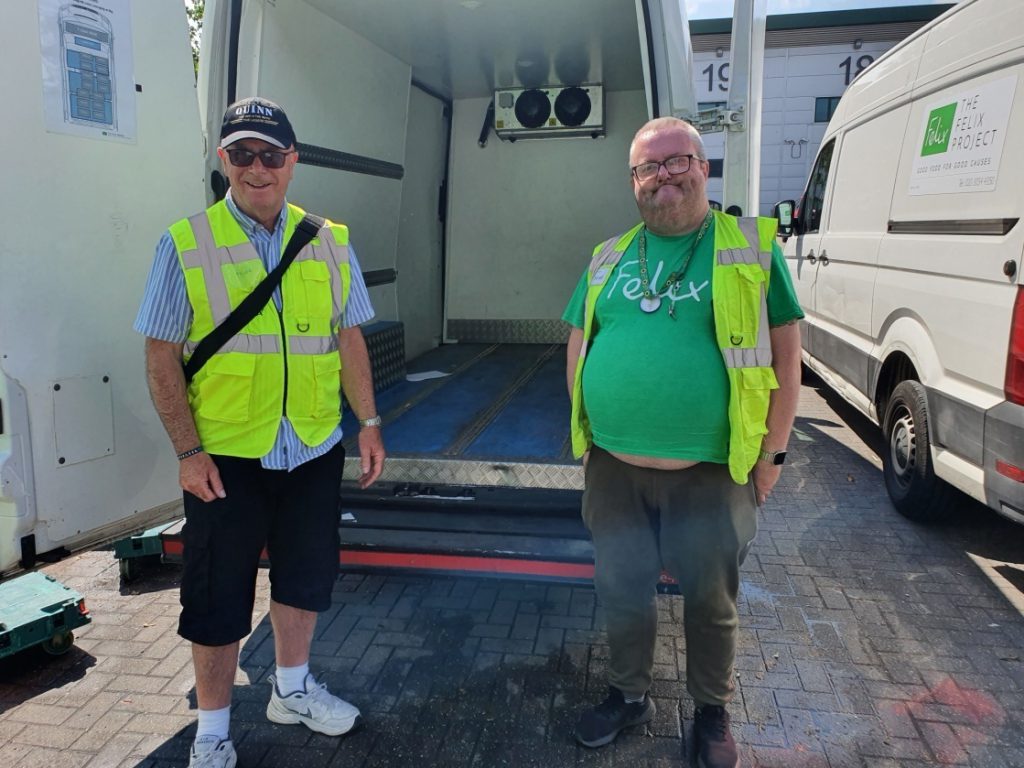 As I am sure you will appreciate from my pictures and this narrative, this is an extremely well-managed and worthwhile operation. Sadly, still a real necessity in this day and age where food poverty sits alongside abundant plenty in the same community. The Mark Province of London has already donated, on your behalf, significant funds to similar charities as Felix and if there are any brethren who would like to donate their time and energies to volunteering, as Don does, then here is the link
https://thefelixproject.org/help-us/volunteer-london

Well done W. Bro. Don McGarr PastAsst.G.I.G., Prov.Dep.G.Swd.B. for your generosity of spirit by fitting these volunteering sessions around your own work shifts. And thank you so much for thinking to give me the opportunity to join you for a day – time well spent and a real eye-opener for me personally.
Tom Quinn