A rather Special Presentation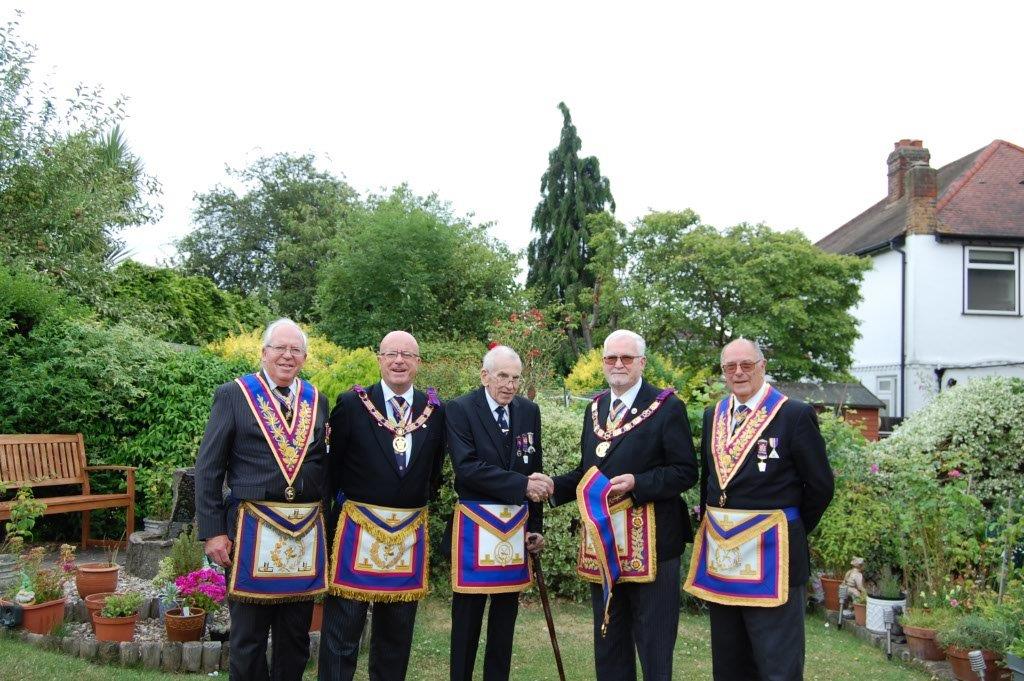 Many brethren will be aware that W. Bro. Alex McLean of Bon Accord is very unwell at present. To his great disappointment he was unable to travel to London on 13th July to attend our Provincial Annual Meeting to receive his First Appointment to Assistant Provincal Grand Director of Ceremonies.
Imagine his surprise when the RWPGM David Ashbolt and his Deputy Tom Quinn visited him at his home a few days later to carry out the "Ceremony" in his back garden! David and Tom were supported by two of Alex' closest friends, W. Bros. Geoff Aldridge and Chris Baker who themselves were accompanied by their wives.
The PGM further added a special touch to an already special and emotional occasion for Alex, by conferring a Field Appointment (or was it a Garden Appointment ?!) to Provincial Royal Ark Mariner Grand Rank plus the PGM's Merit Award to recognise Alex' bravery and good spirits which are sustaining him and his family during these dark days of his illness.
The photographs show what an emotional and special event this was for Alex, his dear wife Kiki and their two children.