London Mark Golfers take to the fairways again!
The annual London Mark Golf day took place on Monday 19th August 2019 with 15 teams doing battle for our fantastic prizes and Trophies.
London were enhanced with players from Dorset, Hertfordshire, Berkshire, Sussex, Surrey and two Local Teams. All Categories were fiercely contested but in good humour and sportsmanship (or should that now be Sports Personship?).
The weather proved fairly good to us except for one ten minute torrential downpour. After which the sun helped to dry out those that had got wet.
Once again the Halfway House was manned by the Ladies of the Woking Cats Protection with a superb spread of home made cakes, drinks and the now Famous Alison's Scotch Eggs. They seem to put on a bigger spread each year.
On completion of the golf we were joined by 11 members of the Woking Cats Protection for a superb carvery followed by an array of Sweets and Puddings supplied by Jerry Gangadeen and Vanda Ashbolt.
Prizes were awarded by Wes Hollands and Vanda Ashbolt with the Team Winners being the "Fur Balls" consisting of Alan Headley, Eddie Wheeler, Mike King and David Black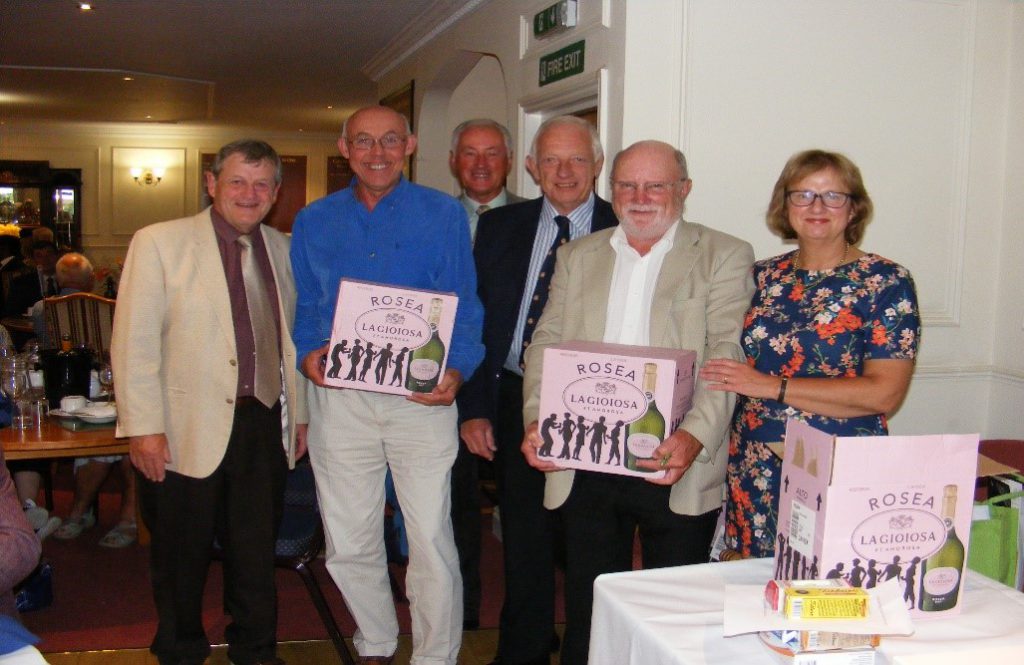 Second were Pinewood Pussycats and Third Berkshire Mark 2.
The Men's Individual Winner was Wes (El Pedro) Hollands, from Alan Headley and Jerry Martin and for the Ladies Sue Bennet, from Trish Lynch and Vicky Wheeler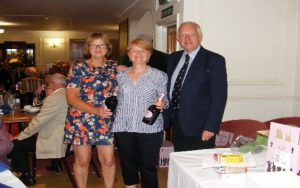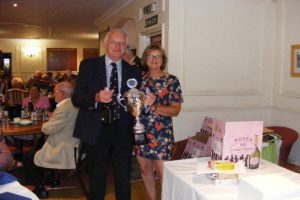 Best par 3's Alan Headley, Longest Drives by Tush Patel and Patrick Winkle with nearest the Pins by Earl Harrison and Paul Carter.
Along with an Auction, Raffle and Heads or Tails for a Jerry Gangadeen Rum Cake David Ashbolt was able to present a Cheque for £800 to Gill Parker and John Yarnold-Spence of the Cats Protection Society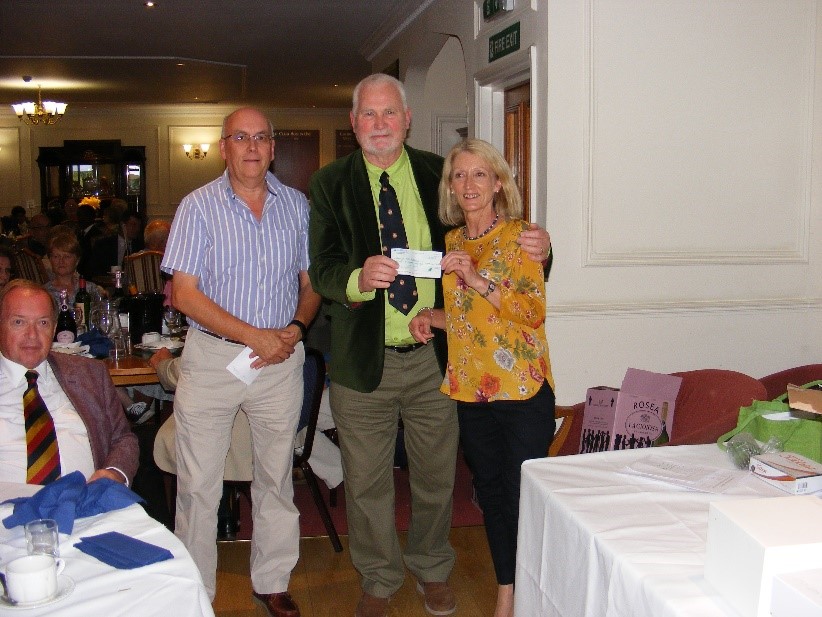 And a further £575 will be sent to the MBF.
We now look forward to the 17th September 2020 when we will be back to do battle on the greens again.