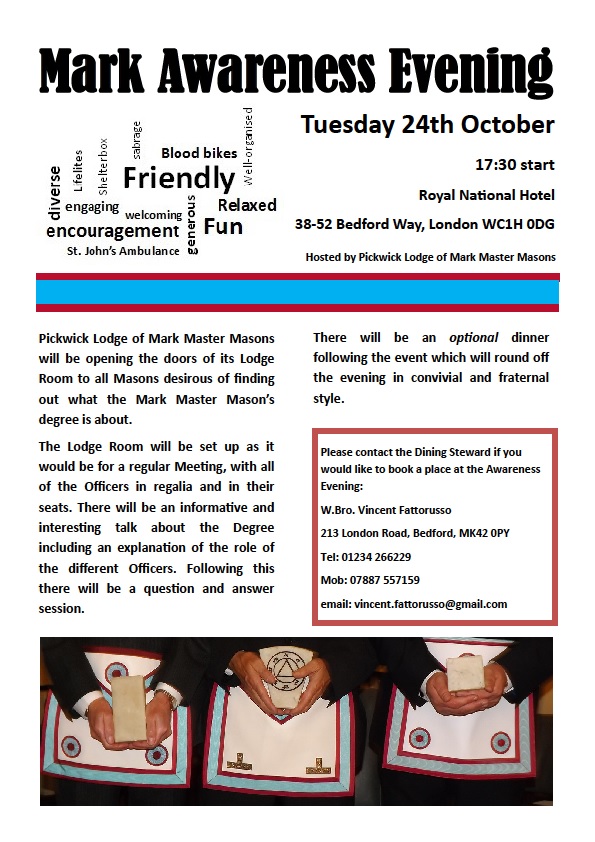 Do you know any Master Masons who want to make their Mark?
Perhaps they are ready for the next stage of their Masonic journey?
Then why not invite them to a Mark Awareness Evening on 24 October? The Provincial Grand Master and some of his Executive will be there, so they'll be in excellent company! Details of the Evening can be found in the flyer below, or please contact Vincent Fattorusso (vincent.fattorusso@gmail.com) for more information.
WBro Tom Quinn
Deputy Provincial Grand Master