Volunteer Donations Across the Seas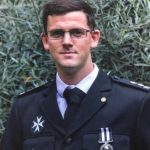 St John Ambulance England and the Islands have recently, through the hard work of volunteers from London including John Anderson (a member of Commemoration Mark Lodge 1091 in the Province of London), donated an equipment support vehicle to St John Rescue Corps in Malta (part of the St John Ambulance Association of Malta).
The vehicle had previously spent the past 17 years working major and national events in London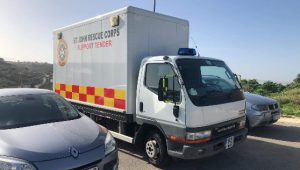 and its surrounding ar
eas at events such as the London Marathon, the Olympic Games, Wimbledon Tennis and even working with the London Ambulance Service at the 7/7 bombings. Now the vehicle has been shipped to Malta in preparation for its new life as a Support Vehicle carrying vital equipment for events and supporting the Civil Protection Department – whether that be at a rope rescue, a water rescue or at the scene of a major fire on the island. The vehicle will also be used at some of Malta's large events during the summer months.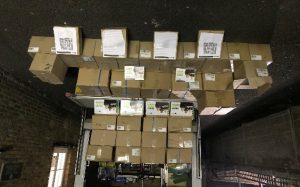 But donations didn't only stop at the vehicle. Some 700 first aid training manuals and guides, communications equipment and other training aids had been sent, too. This stems from a strong working relationship between the Maltese and the English organisations over the past decade where volunteers (both in Mark and Craft) have been sourcing equipment and distributing this at their own cost to Malta. In total some £300,000 worth of equipment has been donated and shipped by sea or by air (including using the Royal Air Force training runs) to deliver this equipment so others may benefit from their uses.
Within Craft the members of St Paul and St John Lodge in Malta also donated 3000 euros to help replace damaged kit which was organised by John Anderson and the Grand Inspector Dr Lawrence Porter.